Zeppelin Systems has brought together some of the leading players in tyre recycling to create an alliance that can work towards improving tyre recycling.
The Sustainable Tire Alliance is a platform of like-minded businesses in the tyre recycling field. It comprises companies with different yet synchronous technologies that can bring about solutions for tyre recycling.
Guid Veit, the manager for Zeppelin Systems' polyolefins, rubber, and silos operation, explained to Tyre and Rubber Recycling at Tire Tech; "Zeppelin Systems has experience in the mixing halls of most of the key tyre manufacturers. So we know what they need and what they want, and our expertise can help bring recyclers and tyre manufacturers closer to putting more tyre-derived material back into tyres."
Tyre and Rubber Recycling will look at the Alliance in more depth in the coming issue. First, however, the question had to be asked; If Zeppelin Systems is now making this considerable effort to develop the recycling sector, does the driver come from the tyre manufacturers? Veit responded; "This is really a Zeppelin Systems initiative. We see the need, and there is a gap between the recycling technologies and the demands from the tyre manufacturers. So we can use our mixing room experience to help the recyclers come closer to being able to supply what the manufacturers want."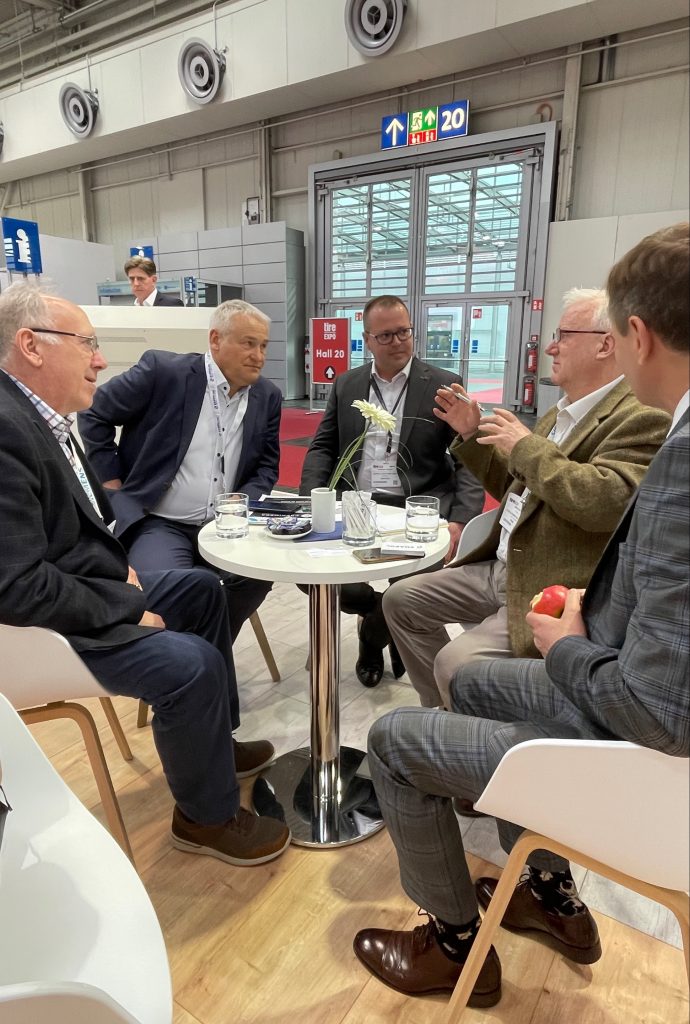 Of course, the key is that the tyre manufacturers want volume, quality, and consistency. They also want feedstock that they know is, for them, the best. That feedstock is generally from their own tyre arisings. Michelin will recycle Michelin products; Continental will recycle Continental products. In that way, they don't get so many surprises from the additives in the tyre rubber.
This is where Regom comes in at the start of the process, identifying tyres by brand – at least. Recykl can provide the downsizing process, Entex can provide a devulcanising technology through their planetary extruders, Reoil can pyrolyse part or all of the tyres, and Evonik can provide technology that helps deliver high-quality recycled rubber moulded products. RubberJet Valley offers water jet processing that produces clean, partially devulcanised, rubber crumb. Finally, RCB Nanotechnologies can upgrade pyrolysis char into a useful carbon black substitute.
The challenges for the recyclers looking at the tyre sector have always been in upscaling and providing the volumes, the quality, and the consistency of products. Zeppelin Systems' plan is to bring these players together and act as a catalyst to help the recycling sector rise to the huge opportunities and needs of the sustainable tyre market.
Currently, tyre manufacturers only consume 1 – 2 per cent of tyre-derived recycled materials. With sustainability goals set high for the leading players, tyre-derived recyclates must have a role to play, but no small player can hope to meet that demand alone. Hence, the Sustainable Tire Alliance.