Spain's SIGNUS faces a new year full of uncertainties with the rise in the "ecovalue" of around 20%, in order to continue guaranteeing the correct environmental management of end-of-life tyres
During its annual press conference, SIGNUS explained the reasoning behind the coming increase in recycling fees by around 20 per cent.
The main reason is the significant rise in energy costs that have taken place in recent months. This has caused serious difficulties for all ELT plants that require significant electricity consumption for their shredding and granulation activities.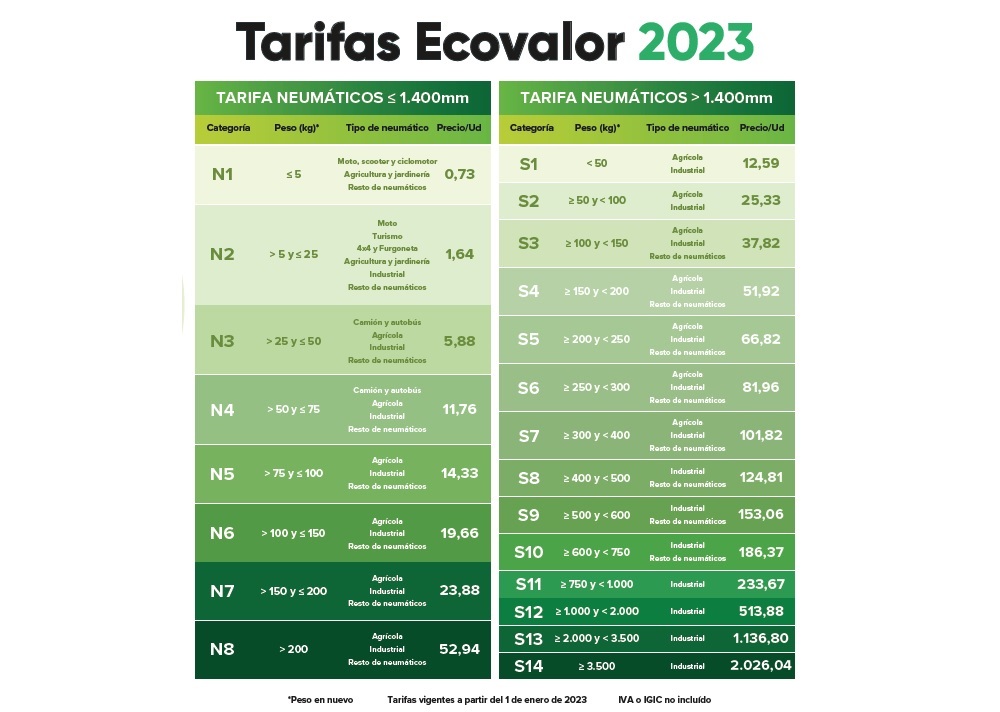 Since the beginning of the year 2022, SIGNUS created a compensation formula in the contribution to the activity of these plants, which considered the increases in the cost of MWh to guarantee the continuity of their activity, since otherwise they would be put into risk the operations, and therefore, the management for which SIGNUS is responsible.
Added to this are increases in the price of contracted transport, an increase of more than 5 per cent.
All this has meant an increase in the costs of transport and treatment of each tonne managed by SIGNUS in 2022, which should be maintained in 2023.
Gabriel Leal -General Director of SIGNUS, commented that the management data in this year 2022 will be in line with those of the previous year in terms of the amounts of collection and management, which will be around 200,000 tons. However, he has highlighted the concern of the industry in the existing risk for the main destination of the recycled material as filler for artificial turf fields.
Recycled rubber granules are currently within the proposal of the European Union Commission to restrict the use of microplastics intentionally added to the environment, although SIGNUS is committed to implementing containment measures for this material, the effectiveness of which is being tested through monitoring that is carried out together with the IBV.