Fashion and tyre recycling are two different worlds, or are they?
Recycled rubber became the star of the fashion show, "Favole di Moda", an exhibition curated by Maison Gattinoni Couture dedicated to the most famous tales of Hans Christian Andersen, told by Pino Strabioli who weaves fashion, from recycled rubber and entertainment.
Recycled rubber has arrived on the stage of the Theater of Villa Torlonia in Rome, as an integral part of the clothes and sets created for the show-event "Favole di Moda", staged by Stefano Dominella, President of Maison Gattinoni Couture with the artistic direction of the designer Guillermo Mariotto, in collaboration with Ecopneus.
The creative flair of Mariotto and other emerging designers such as Italo Marseglia, Federico Firoldi and Yasmeen Concettini, have made recycled rubber an artistic element for the first time, in a context such as haute couture, in which creativity and the ability to see the future manage to give it new shape.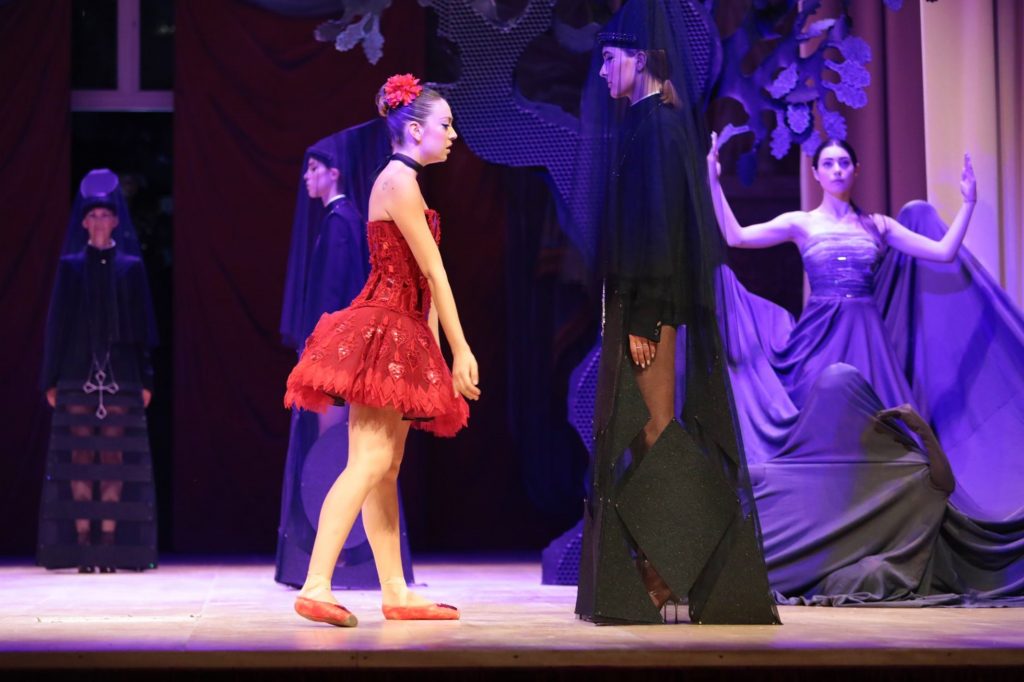 The project demonstrates how recycled rubber is a resource that can also be used in innovative contexts, a sustainable material with infinite potential, at the same time versatile, elastic, resistant, with multiple possibilities for customisation in shapes and colours and which, thanks to the creativity, can also find space in the fashion sector, to help make this sector increasingly sustainable.
The clothes, inspired by Hans Christian Andersen's most famous fairy tales narrated by Pino Strabioli, were made with waste fabrics and recycled rubber from ELTs from the Ecopneus supply chain.
The event showed recycled rubber paraded in the headdresses and dresses of the pious women of the church from the fairy tale "Red Shoes", made with skill by the designer Guillermo Mariotto; he also uses it in the colourful costumes of the toys from the fairy tale "The Tin Soldier"; or as a decorative element of the imaginative dress of "The Ugly Duckling" created by designer Federico Firoldi and made with the techniques of recycling vintage garments.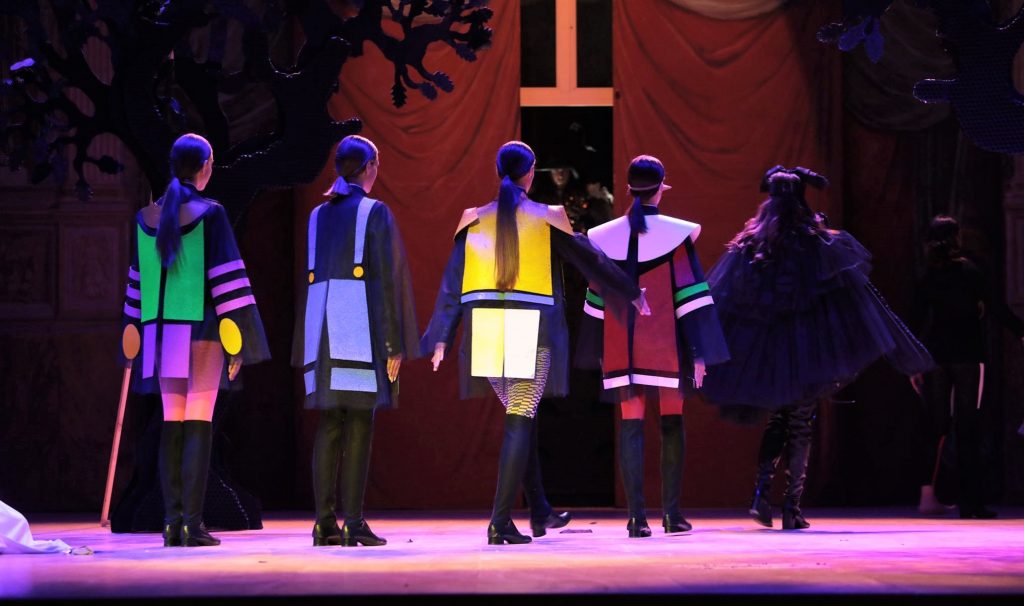 "We are proud to have taken part in this project in which sustainability and fashion come together. A combination that demonstrates how recycled rubber is an authentic resource that, if entrusted to the creative flair of great designers, can become an element of beauty, elegance," declares Federico Dossena, Ecopneus General Manager, "and can accompany the creative drive that moves fashion towards a more sustainable and environmentally friendly approach.
"As I often like to recall, it is only the imagination that sets limits to the use of recycled rubber; what we experienced during this show was the explosion of fantasy in its purest sense, which fashion manages to shape."