Sustainability and the Circular Economy become increasingly important factors in the automotive aftermarket, and this trend offers a clear opportunity for the retreading industry in the future.
Sustainability Programme Aims for Global Reach
It's one reason why we created the Recircle Awards, and this trend is leading us increasingly into the sphere of consultancy companies active in areas such as environmental certification. One such company is the British company Planet Mark, who have recently undergone a rebranding process with a view to achieving global expansion. We spoke to their CEO and Founder, Steve Malkin, and assessed how such schemes might be relevant to industries such as the retreading industry.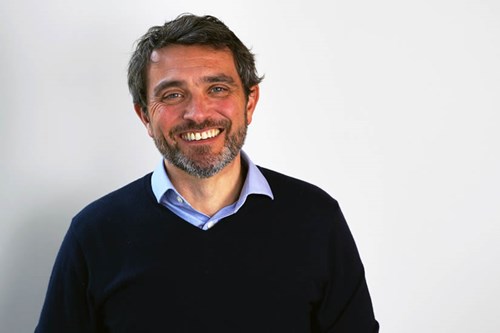 Malkin launched the Planet Mark certification programme, initially called Planet First, in 2013 alongside Sir Tim Smit KBE, co-founder of the Eden Project. According to Malkin, it was their shared belief in the collective power of businesses and individuals embracing sustainability that laid the groundwork for Planet Mark's mission today.
The programme currently offers certifications for businesses and real estate; and will be launching a new Product Certification programme during 2021. In 2018 the company also launched a Social Value Certification which measures the social contributions for programme members in addition to their carbon emissions.
After signing up to a Planet Mark certification, the company's sustainability experts help individual members to collect readily available company data to turn into a carbon footprint. From there, members receive a certification report and certificate, along with marketing materials to share achievements within members' communities. Each year members must reduce carbon emissions by at least 2.5% to renew their certification.
"A Planet Mark certification offers companies a competitive advantage, making bids and tenders stronger, while also benefiting from a future-proofed business that is adapting to a changing world," explained Malkin. It also demonstrates to stakeholders that a company is having a positive impact on the planet.
"There are also great economic benefits of reducing carbon emissions through reductions in energy, waste, travel and procurement. Less expenditure means greater profit," he added.
"Research shows that employees are increasingly considering social and environmental commitments on deciding where to work. Becoming Planet Mark certified can help a business to attract and retain the best talent.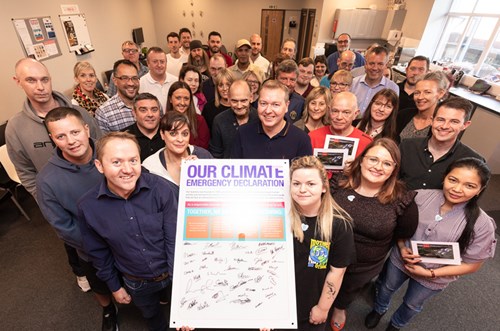 "Through signing up to a Planet Mark certification, businesses are also joining a like-minded community of members who connect at regular events and on social media platforms. We also host industry-focused roundtables to share best practice, as well as toolkits, blogs and resources to promote continual learning."
Malkin launched his new brand at the start of February this year, and this marks the next phase of Planet Mark: giving the programme a more modern, fresh look that will help the programme to expand on a global scale.
Planet Mark currently has just under 200 certified members, currently mostly in the UK, but the programme also has members from across the globe too including Malaysia, Indonesia, Hungary and Belgium. According to Malkin, Planet Mark is aiming to be the most widely recognised sustainability certification scheme in the world, having doubled its membership base over the last year and aiming to double each year over the next 10 years.
Says Malkin
Having listened to Steve Malkin's aspirations for the Plant Mark scheme, we asked him what plans were in place for targeting sectors relevant to the retreading sector i.e. recycling businesses, tyres and transport.
"These are sectors where we know we add significant value," he explained. "We are producing specific guides and content relevant to waste and transport and are looking to partner with several trade associations across within these sectors to accelerate our reach. Bywaters and iRecycle are two examples of Planet Mark members in the waste management sector."
In addition, Planet Mark will be launching a product certification programme in the coming months, which will calculate the carbon footprint of a product or suite of products using the lifecycle analysis (LCA) approach.