The SMART Tire Company (STC) recently presented an almost indestructible tyre at CES Las Vegas 2023 in Nevada, a technological advance that could change the tyre like never before.
The modern world cannot function without the tyre. The often ignored black rubber wheel fittings are critical to keeping our transport system moving. Without the tyre, nothing moves, few people work, and life becomes very different indeed.
STC (Smart Tire Company) presented at CES 2023 in Las Vegas, Nevada, with the intention of solving all these problems. The very name of the company 'SMART' gives an idea of ​​its intentions since it is an acronym for 'Shape Memory Alloy Radial Technology'. This is a technique developed by NASA and has already been used on the wheels of the Mars Curiosity vehicle. STC created the METL tyres in collaboration with the NASA Glenn Research Center.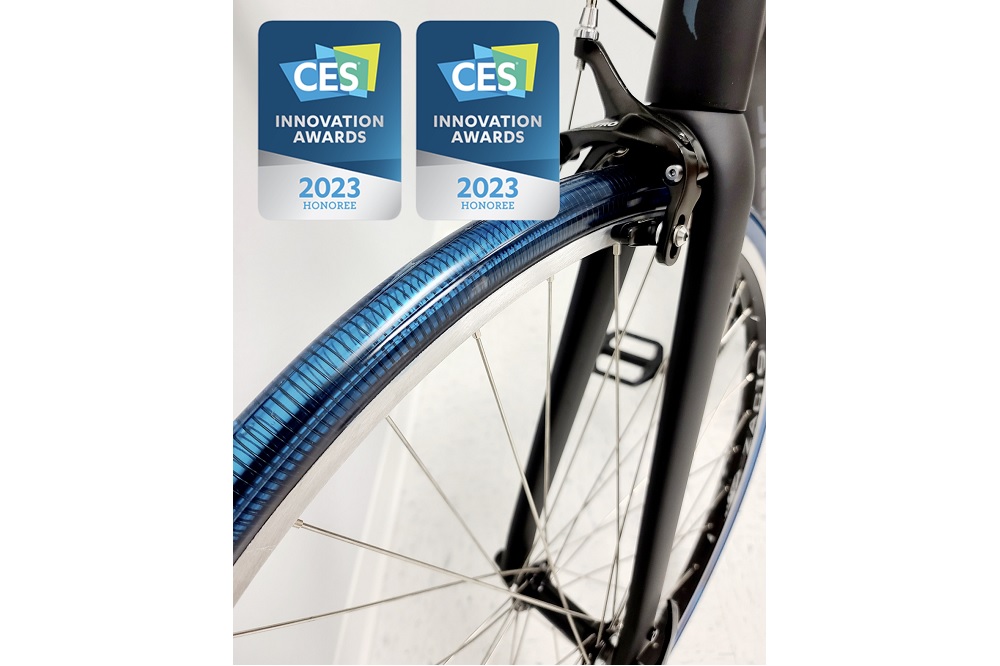 The METL tyres address puncture and damage issues for tyres, giving them a longer lifespan, and they use a lot less rubber than conventional tyres.
STC claim that the tyre is totally green and can be fully recycled at the end of its life
This innovation has not gone unnoticed and STC has been awarded with the prestigious "GREEN INNOVATION AWARD" and the "REVOLUTIONARY MOTORIZED VEHICLE AWARD".
METL tyres are already available for electric scooters, although the company's main goal – is to develop the tyres for the automotive market
METL stands for "Martensite Elasticised Tubular Loading". Tyres built with this material and technology promise to achieve the same resistance as the metal tyres used by NASA vehicles. METL alloy tyres are not affected by punctures. In addition, they are capable of recovering their original shape after being deformed.
The tyres feature a rubber tread to offer grip and whilst this will wear, it can be easily replaced, or retreaded, according to STC.
The tyres – for which there is said to be a huge waiting list – should start selling for around $100 or $150.