InnoVent Renewables has announced its formation with a corporate mission to drive renewable energy forward by mitigating the global environmental challenge of waste tyres
InnoVent Renewables has launched as a U.S.-based technology and operations company with a proprietary continuous pyrolysis technology that converts waste tyres, plastics, and biomass into valuable fuels and chemicals.
InnoVent's exclusive pyrolysis technology is continuous, which gives a much higher efficiency compared to batch processing. It utilises the gas to preheat the tyres, thereby making it a Net Zero energy process. During the process valuable chemicals are recovered from the products, producing high-quality fuels.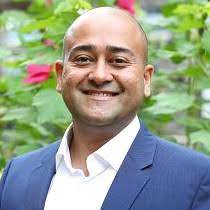 "We are thrilled to formally launch InnoVent Renewables and plan to ramp-up operations into early 2024," noted InnoVent Renewables CEO Vibhu Sharma. "Our investors, strategic advisors, and management team are all fully committed to our success as we address the global challenge of waste tires. We firmly believe our proven process, deployed at scale globally, will have a huge positive impact on our climate and fill a clear environment need."
With a solution to this environmental challenge, InnoVent has assembled a team of world-class executives each with more than 25 years of energy and chemical industry experience to drive early-stage growth. With current operations in Houston (USA), Pune (India), and Monterrey (Mexico), the company has aggressive growth plans across North America and Latin America, with future expansion opportunities in Europe, the Middle East, and Asia-Pacific.
InnoVent Renewables has commenced planning for additional growth across North and Latin America through public-private partnerships with plans to open a commercial production plant in Monterrey, Mexico in 2024.