In an interview with the Chief Operating Officer of GDT (Green Distillation Technologies), Trevor Bayley, it was announced that GDT are in the process of establishing ground for a new plant in Queensland, as well as looking towards future development incorporating a 50/50 model with foreign partners around the world.
Trevor Bayley grew up in the West Country of the United Kingdom, before migrating to Australia at the age of 21, where he worked in the aviation industry for 17 years with airlines such as Air France, TAA, UTA and Cathay, where he was the assistant airport manager and cargo sales manager.
Following this, his travels took him to Japan to live for 15 years, where he worked principally in the automotive industry generating sales between Japanese engineering companies and Western customers. As a part of this work, he learnt Japanese and in his spare time founded the Japanese Cricket Association. Seven more years in China and a life on the road eventually became tiring for Bayley, and he finally returned to Melbourne with his family in 2007.
Around this time, Bayley started to have a look at the GDT project, but concedes he "didn't get on very well with his team at the first meeting." Subsequently, however, through hard work, a successful relationship was built with his team, and GDT was established in 2010.
According to Bayley, the approach from the embryonic stages of GDT has always been focused on a preference for spending money on the actual job rather than investing in something theoretical. Bayley explains; "it's better to start with a practical base and build theory around that."
Following this, GDT began to scale up with a bigger unit purchased to process more tyres thanks to the funding that Chief Executive Officer Craig Dunn managed to secure through his contacts in the Rugby Union field. GDT then moved to go public appointing an Independent Chairman in the form of John Fletcher. Fletcher's name may seem familiar to readers as he was the former CEO of Brambles Industries and Coles Myer, but following his advice, the company opted to move against the idea of a public listing to "protect their shareholders."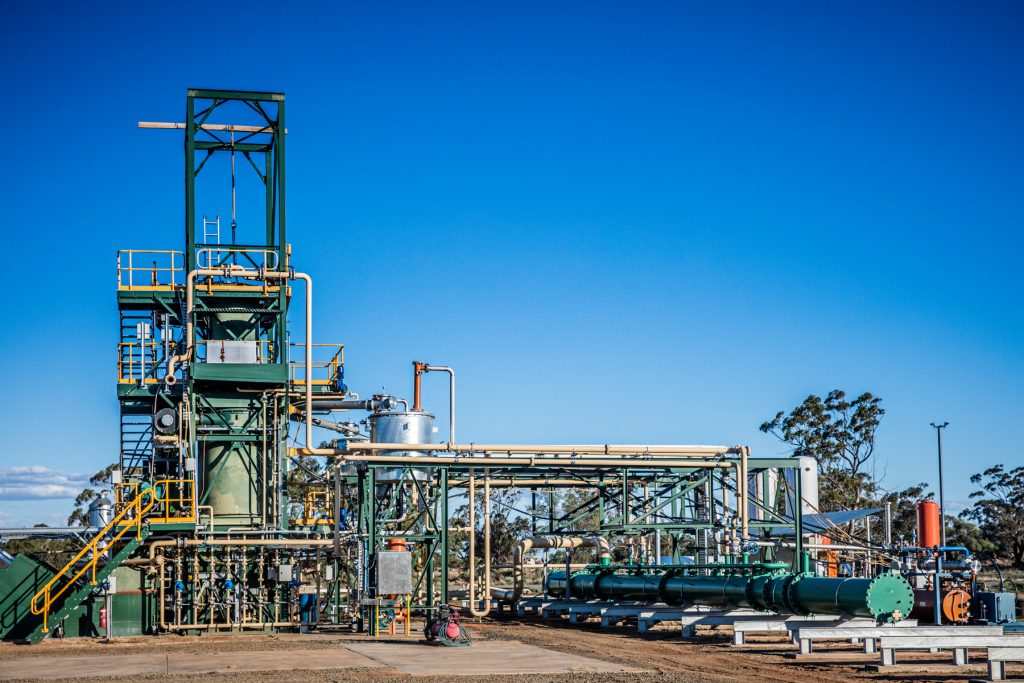 Bayley expands; "this move was actually too early in hindsight, as we didn't have the correct balance on the board. Today, we have 400 shareholders, who are based in the UK, Isle of Man, Japan, New Zealand, Singapore, etc. It doesn't mean we won't go public in the future, but until now we remain an unlisted public company."
During our interview, Bayley moved onto to a discussion surrounding the key aims of GDT, and began by speaking about the problem at hand. "Tyre usage around the world is growing, with new plants shooting up all the time.
It's just staggering really, and the tyre manufacturers are not looking beyond the end of the tyre's first life. Therefore, Green Distillation Technologies has recycling at its core by producing two new products, that convert tyres into fuel."
We realise that we aren't going to save the world, but we will make a difference by establishing a solution to a global problem by adding value to a waste stream that has nowhere to go."
Bayley also had some interesting comments about other energy sources and uses of out of use tyres. Regarding tyres specifically, we should be encouraging the use of crumb rubber in roads, but for some reason we aren´t."
What products do GDT produce today? "At this point in time the company produces different products. The tyres are processed whole, being subjected to a comparatively low heat, in advance of extraction as a vapour.
"Essentially GDT derives its income from the weight of the materials we produce from the tyre. Oil is bought by weight as specific gravity determines the volume. In that sense our whole business is a weight based business, we charge for the tyres by weight, we sell the oil, carbon and steel by weight," he said.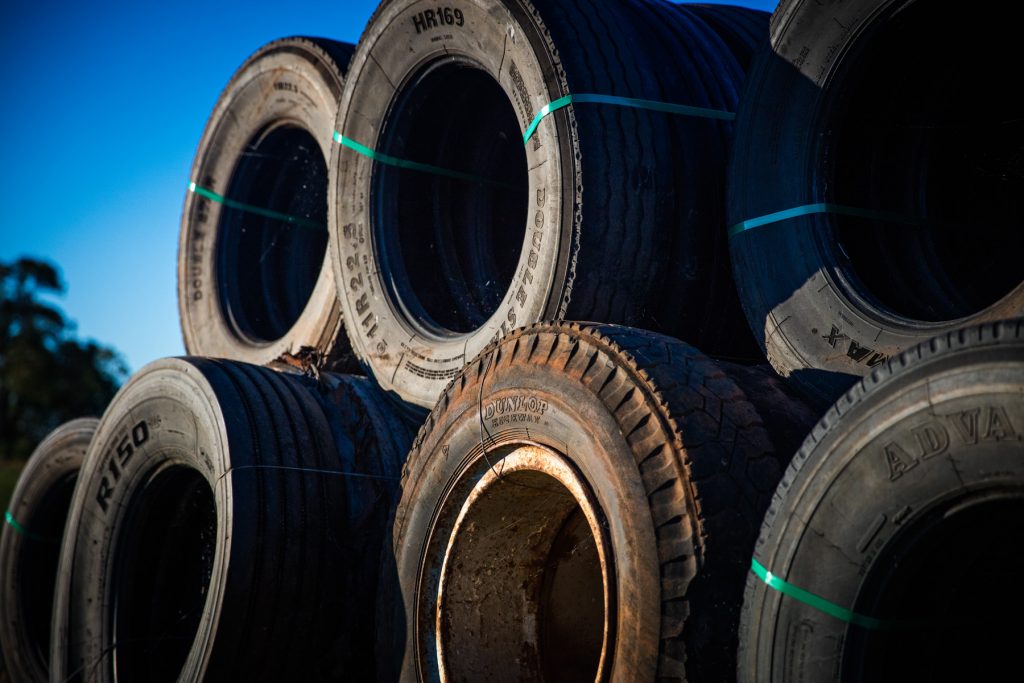 In cold hard figures, one cycle of up to 500 kg of tyres can take approximately 55 minutes. Each plant processes 19,000 tonnes of tyres per year and delivers in the region of 7.3 million litres of oil.
Bayley expanded more on GDT's products, "Our oil is very stable as a product. However, we have to suffer the ambiguity of being defined as the same product as pyrolysis oil. We have proven that GDTC oil can be blended with diesel or further refined. Our oil is a revenue generator, whereas pyrolysis oil is a waste that is difficult to sell."
GDT's head office is located in Melbourne where seven people are currently employed. The corporation also has an operating facility in Warren in New South Wales. This site processes and tests the tyres on a commissioning basis, where 10 people including Chief Technical Officer Denis Randall currently work. Randall, who has three degrees and a PHD, is an inventor of waste to energy and renewable energy technologies and was the brains behind GDT's Destructive Distillation technology, which produces three sellable products in the form of oil, steel and carbon.
It is a closed process that only produces heat as a waste stream. Bayley adds, "It is a clean process that works for any waste product. It causes a chemical reaction in the components of the tyre and as I mentioned, the only waste stream is heat, but we are currently investigating how we can convert that heat into energy too."
As for future plans, Bayley revealed that plans are afoot to establish a new plant in Queensland.
"The Queensland Government is all fired up and are very aggressive in their environment policies.
Although we are in the early stages still, we have found a location in Toowoomba and it fits the bill in terms of capacity," clarified Bayley.
The new ground is a joint venture with one of Australia's prevalent suppliers for out of gauge mining tyres, with all the mining tyres staying on site to be processed, offering a saving for the customer.
Notwithstanding legal hurdles and the paperwork that needs to be completed, Bayley told Tyre & Rubber Recycling that they were about 16 to 18 months out from full production.
"GDT build the module and will have approximately 18 people working on it as it runs 24-7 over 329 to 350 days a year."
Regarding plans further afield and their international approach, Bayley highlighted how GDT was looking at a 50/50 investment concept.
"There is no money in licensing, but there is money in doing the job well. We are considering a 50/50 concept abroad where we can provide our engineering expertise and training for personnel etc and the partner delivers the land, permits, day to day operations and is generally responsible for local management.
From permit to being fully operational we are looking at a 16-month turnaround," he said. Funding? Bayley added that this was an "open book" and that they would work according to whatever the local requirements are.
Bayley expands; "in reality, we are looking at any type of partner, but mostly one that can do the job. We regularly receive approaches from people in finance but can they process a tyre? Individuals from the tyre, waste and mining industry would be a much better match."
On markets, Bayley says, "We are open to offers from any market. We have had enquiries from people in the UK, India and Thailand and get an enquiry every day from US Middle Men. Further down the line, it may be an idea to find our own CEO to establish us over there."
Finally, Bayley sat down to tell us their view point on the tyre recycling industry. "We are not interested in controlling the market. We see it as being much more beneficial to work together as an industry.
In Australia particularly, there is plenty of feedstock to go around. I'll reiterate that this is a global problem that must be solved."
Bayley, however, did have stern words for the tyre industry and its manufacturers.
"The tyre industry needs to talk to the recycler and must up its game in general. It's not only about saving road lives. In short the tyre industry and recycling industry must work together."