Forrec produces single machines and complete plants for the treatment of any type of municipal and industrial solid waste, and for almost 15 years has been present on the market with reliable and effective solutions.
Forrec and the Treatment of End-of-Life Tyres
Forrec's complete system allows users to obtain a rubber granule with a size between 0.8 and 4 mm. With this recycled rubber from ELTs (end of life tyres), innovative eco-sustainable products are made, which find application in many different sectors.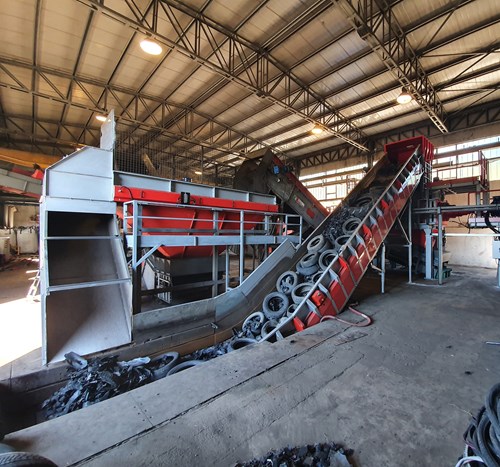 From products for the building industry, such as acoustic vibration insulation, playgrounds, soccer pitches, multi-purpose sports flooring and products for animal welfare. There is also the sector of roads and infrastructures, where alongside "modified" silent and durable asphalts, we find cycle paths, street furniture and elements for road safety. The panorama is completed by design products, objects and new compounds made by combining recycled rubber and thermoplastic materials.
Various treatment lines of this type have been installed by Forrec in different areas of the world and are currently operational. Over time, however, it has been noticed that the supply of granules of this size is much higher than the demand and sometimes the market value does not justify the investment. For this reason, especially in some specific geographical areas, projects aimed at using a shredded rubber granule reduced to a size that can be used by cement plants as a high-yield fuel (given the high calorific value of rubber) are underway.
The energy recovery of ELTs represents a fundamental component to ensure 100% of the virtuous cycle of ELT recovery.
The term TDF (tyre derived fuel) is used to indicate tyre fuel. Energy recovery from ELT-derived materials is mainly carried out in cement factories, whose high operating temperatures ensure compliance with emission limits and allow to make the most of the high calorific value of rubber, which is comparable to that of pet-coke.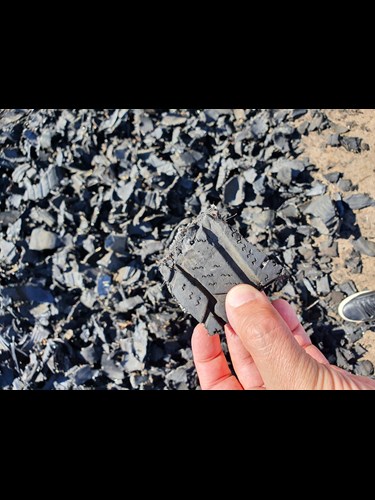 Moreover, the use of this process allows to recover combustion residues, ashes and steel, as materials, which are incorporated into the finished product, thus avoiding the use of further virgin raw materials, with environmental and economic benefits for companies and the community.
Speaking of waste to energy, the most delicate phase is that of primary shredding for the production of TDF (tyre derived fuel). This treatment requires that the output product be of well-defined dimensions and with the characteristic of a clean cut and not frayed. Considering the importance of this waste, Forrec has developed the TX1600 shredder with the aim of meeting the specific requirements of this market segment, without neglecting productivity and keeping an eye on the relationship with production costs.
To know something more about Forrec Technology register to the free webinar here: Wednesday 14th April 4:00 – 4:30 PM CET