Italy's Ecopneus continues its alliance with Legambiente by returning to support Festambiente in Rispescia
As in previous years, Ecopneus is presenting football, basketball and minigolf play areas in the TuttinGioco playground area. It is also supporting pathways and relaxation areas showing the tangible benefits of the circular economy using end-of-life tyre materials.
Ecopneus General Manager, Federico Dossena will be making presentations discussing the benefits of recycled rubber.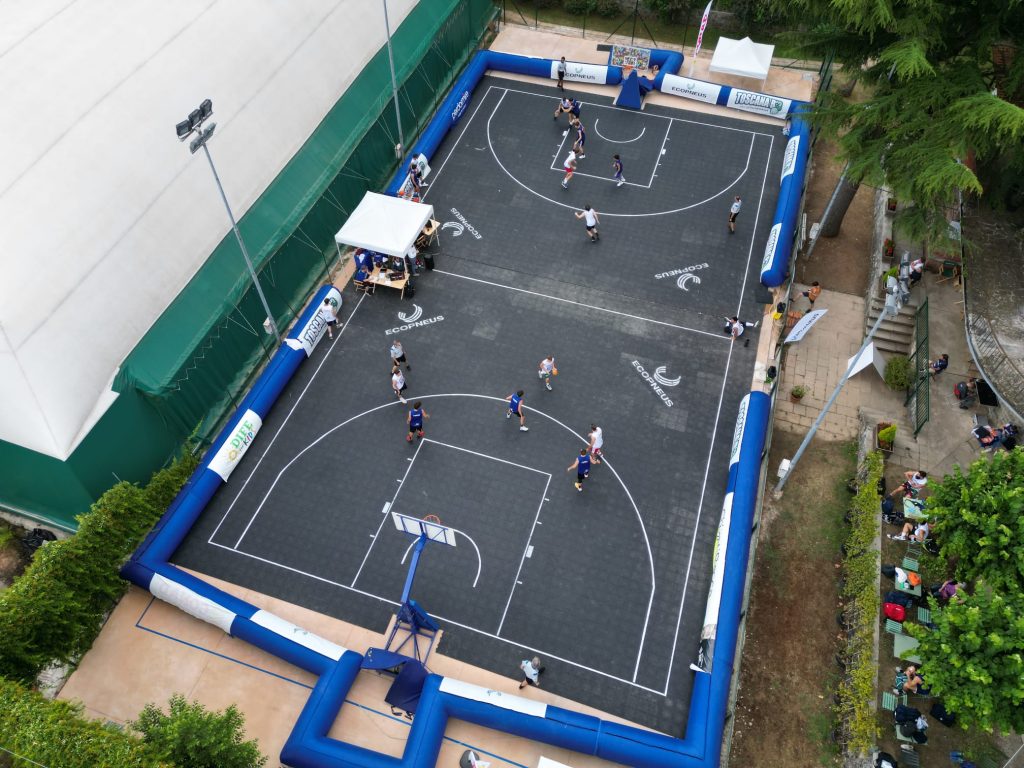 In another event, The R-Evolution Padel Cup, the first Mens Open tournament to be played on resin and recycled rubber is opening registrations. The event will be held by Casali Sport in partnership with Ecopneus and has been recognised by the Italian Padel Tennis Association.
There will be several stages to the event in Palermo, Bari, Falconara Marittima with the semi-finals and finals in Trento. The event allows the players to experience the use of the resin and rubber surfaces and leaves a lasting legacy for the sport at the venues used.
Also, in sports use, Ecopneus continues its support of B'3 basketball, where competitions are held on basketball courts  created from ELT materials. Each year Ecopneus assists in the installation of new surfaces to help promote the sport and the use of recycled tyre materials.
Rubberised asphalt is one of the markets for recycled rubber that has, until now, not really developed as anticipated. Here, Ecopneus is promoting the use of rubberised asphalt to make roads quieter and safer, arguing that the noise reduction of 3.5dB is considerable and that the rubberised asphalt gives a better grip and last longer than conventional asphalt.