Middlesborough Council's Environmental Neighbourhood Safety Team has been plagued by tyre tipping, with several incidents around the area.
CCTV cameras have caught the fly-tippers in action, and the Council is seeking information about the criminals' identities.
The vehicle used has a distinctive chequer line across the tailgate – a Ford Transit tipper truck, registration number Y847 GAT –it has been reported numerous times dumping tyres, building waste and other material at sites around East Middlesbrough.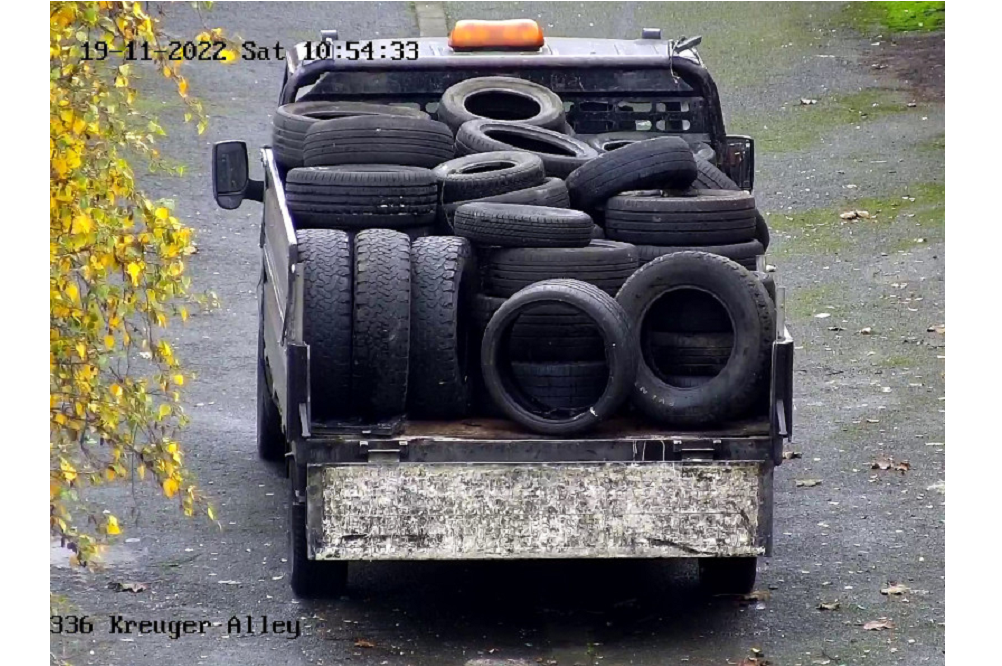 In one recent incident on November 19, two men were caught on camera dumping a large load of tyres in Kreuger Alley, North Ormesby.
Now the town's Environment & Community Services Environmental Neighbourhood Safety Team is appealing for help to track down the duo as part of their ongoing fly-tipping crackdown.
Fly-tippers face a Fixed Penalty Notice of £400 if caught, while failing to ensure waste is disposed of legally can land a householder with a fine of between £150 and £300.
The truck – which is untaxed and unregistered – will be headed for the crusher when it is found and seized.
Middlesbrough Mayor Andy Preston said: "This is brazen criminality that blights communities and we're determined to stamp it out.
"We'll find those responsible and hit them where it hurts – in the pocket – and put their vehicle out of action."
Anyone with information on these fly-tippers is asked to contact the Council's contact centre on 01642 726001 quoting incident reference number 588817.