Kumasi-based Dignified Wear is recycling discarded car tyres into eco-friendly footwear.
Dignified Wear Recycling Tyres into Shoes
Formally EccoShoes, founded in 2013 by Mabel Suglo, a twenty-nine-year-old Ghanaian and social entrepreneur when she was just 19; the company employs people with disabilities to manufacture eye-catching shoes from discarded truck tyres, thus employing people who otherwise would be out of a job or below the poverty threshold.
Suglo says the idea started from her need to make shoes for her disabled grandmother. She began by using discarded truck tyres and other waste materials to create her unique shoes and bags to help vulnerable people in Ghana with a sustainable livelihood so that they could contribute to their families' livelihoods.
"Dignified Wear empowers and transfers skills onto disabled artisans to produce marketable shoes. Walking on the streets of Kumasi, I saw disabled artisans, so I walked up to some of them and asked them if they were offered a job that would end with income more than what they were getting already. They all said yes, production has increased because the demand for the shoes has gone so high and we can produce 1500 shoes as compared to 500 last year.
"Right now, they can take care of their siblings and contribute to the daily livelihood of their families. The families see that something good can come out of them. It is just a matter of giving them that voice, giving him that platform, and they are ready to work."
Suglo says her work has multiple benefits in the wider community due to its job creation which benefits people with disabilities and the communities in which they live. "Another benefit is the fact that inspires people to get creative about reusing materials, extending their life-cycle, and at the same time contributing to waste reduction in Ghana."
Ghana generates over 2 million scrap tyres annually, and experts say citizens burn many of them to retrieve the small amounts of steel they contain. The country is one of the world's fastest-growing economies in Africa, with its government working on attracting investment and tourism.
The Ashanti Regional National Disaster Management Organization (NADMO) had in 2019 issued a warning to residents around Kumasi airport to desist from burning car tyres.
Mabel believes her effort is in line with many tyre recycling initiatives trying to help meet the United Nations Sustainable Development Goals of sustainable cities and communities by 2030. "When you recycle one tyre, you're helping to take these tyres off the streets and out of gutters, you are preventing air pollution because people are not going to be burning car tyres anymore, and at the end of the day, you're promoting the arts."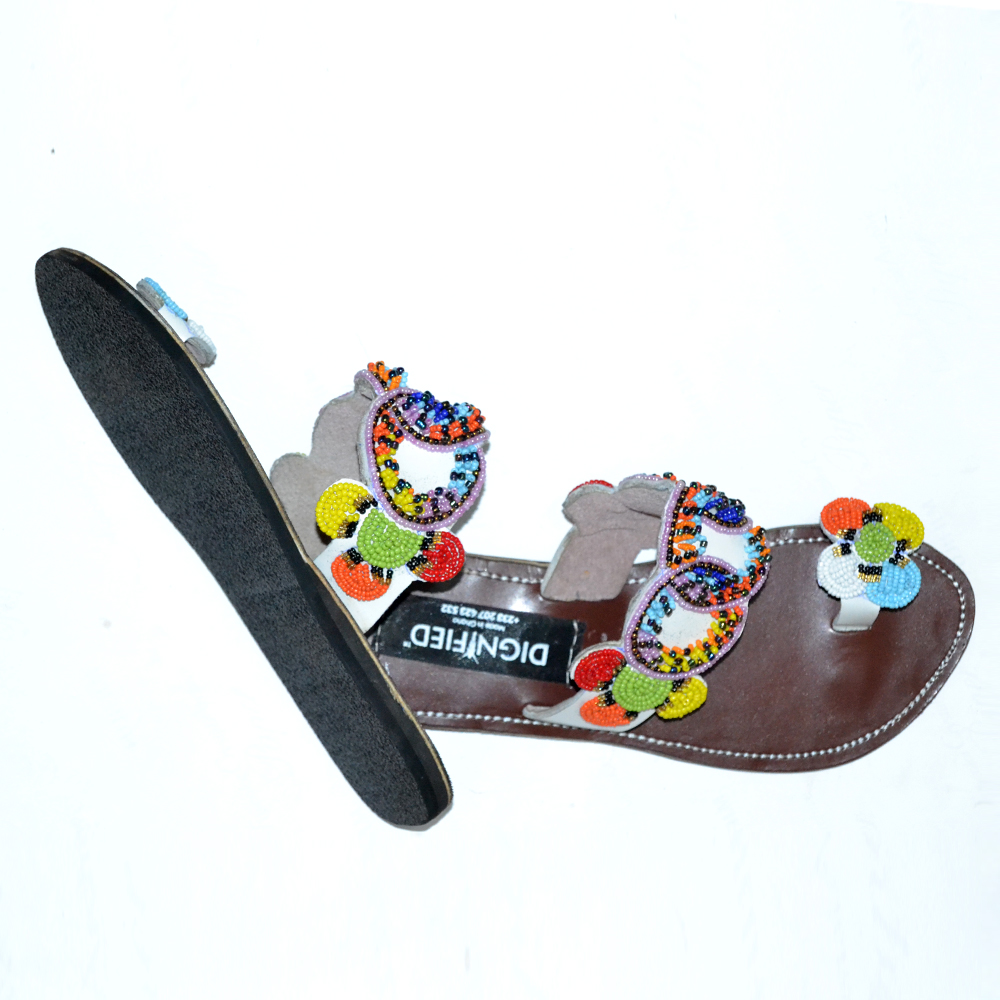 She says the amount of burning of waste tyres has drastically reduced due to the increasing number of start-ups recycling and upcycling, "Agbogbloshie was a notorious place for burning these tyres to extract wire, and that brings about environmental pollution. It is no longer as rampant as it used to be because people now understand that there is money in discarded tyres."
"Some of us that work directly with vulcanisers usually have people drop them off with us for a fee so that we can use them for our production. It is not an overnight change but a gradual and progressive one. We will keep sensitising our communities that burning them is not an option due to the health hazard from burning and the inappropriate disposal of these tyre wastes."
The World Bank estimated that poor sanitation costs Ghana's economy around 420 million Ghana cedis ($290 million) each year, equivalent to 1.6% of its GDP. But it is a global problem. While the world generates about 1.8 billion waste tyres each year, Africa generates an estimated 250,000,000 waste tyres triggered by urbanisation and the emergence of an increasing number of car owners.
At Dignified Wear, a Kenyan beaded type of footwear called the Maasai bead costs $10, and it takes up to three days to produce one pair.
Suglo says it is her bestseller, and many customers often patronise the product due to its beautiful colour combination with beads. The enterprise also produces leather footwear and shoes, which cost $25
She was named the 2015 runner-up of the Anzisha Prize – a partnership between the African Leader Academy and The MasterCard Foundation, Africa's premier award for young entrepreneurs. The title came with a US$12,500 injection into her company.
Suglo is also a beneficiary of the National Entrepreneurship and Innovation Plan (NEIP), a flagship policy initiative of the government of Ghana flagged off in 2017 with the primary objective of providing an integrated national support for start-ups and small businesses. She won the Presidential Pitch Season II and was awarded USD5,000 in 2019. The scheme primarily focuses on providing business development services to startup incubators and funding for young businesses to enable them to grow and become successful.
Dignified Wear has a team of eight staff, including Suglo. They hope to create more shoe designs from discarded tyres to meet customers' demands as the Ghana fashion industry continues to evolve, to minimise the menace of waste tyres in Ghana.
Our goals in terms of innovation depend on the fashion industry because it keeps evolving, and we should continue to evolve to meet the trend. We started with a farmers' style of shoes with fabric off-cut shoes. But right now, we have included beaded footwear.
In five years, we should at least have retail partners or distributors in each region of Ghana to address a larger market for our brand to get a critical audience and be much closer to our clients.
Suglo's vision is to expand to other parts of Africa, especially the Eastern and Western parts of the continent, especially Nigeria.