Ecotr is a Chilean recycling company focusing on the thermal treatment of tyres, particularly mining tyres, which remain a considerable challenge in Chile.
Tyre and Rubber Recycling met with two of the key staff at Ecotr to get an update on the state of play with the company.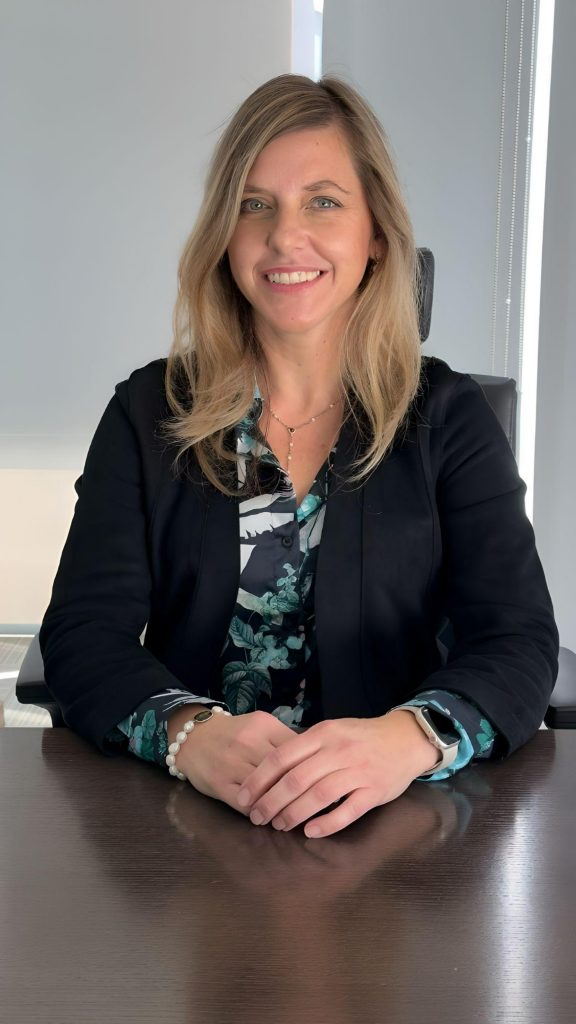 Jacqueline Michael is the VP of Business Development at Ecotr. "In early-stage projects, my responsibilities relate to identifying potential markets, modelling business plans, and proposing business relationships to prospective clients and investors," says Michael. So, one part of the Business Development role is identifying and developing potential agreements and contracts with new clients.
"For projects in development," Michael continues. "I oversee elaborating contractual and legal issues with clients. In addition, I am responsible for collaborating in the progress of the projects in aspects related to necessary insurance and promoting the sale of the products that the thermolysis plants will generate."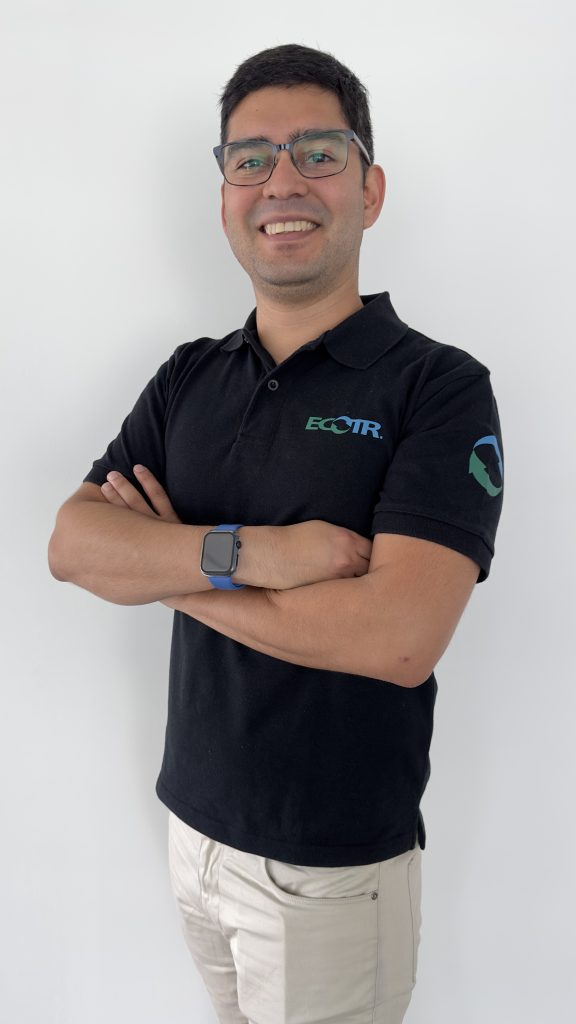 The second member of the Ecotr team we spoke with was Ignacio Quinzacara, the Product R&D Manager at Ecotr. "My role consists of research and development of our rCB and Ecofuel in terms of continuous improvement and new applications of these products," explains Quinzacara. "I also have another function in business development with Jacqueline in which we contact potential customers and investors where we show them the products, manage the laboratory and scale tests, and then move on to commercial issues if the tests were successful."
The pandemic created significant disruption to business worldwide, and Ecotr was no less impacted by the interruption to business.
Prior to the pandemic, Ecotr was working hard on the development of the first end-of-life mining tyre (EOL-OTR) thermolysis plants in Chile and the world. At the same time, it was closing contracts with clients. In addition, Ecotr had initiated the steps for a capital increase and was preparing its second industrial test with an existing thermolysis reactor in Alcazar de San Juan, Spain.
The projects were delayed for at least a year during the pandemic due to global uncertainty. This uncertainty caused most of the investors Ecotr were meeting with to postpone their investment decisions, despite their strong interest in thermolysis technology.
"In addition," says Quinzacara, "public agencies, our customers, and suppliers had to adapt to the lockdown, teleworking, and new routines. Regarding our operations, we closed our office in Las Condes (Santiago) when the lockdown was decreed in 2020 and started working remotely. Fortunately, the transition was not complex, as most of our suppliers, investors and customers are located abroad, and the use of digital technologies facilitated remote work."
Despite the chaos that was occurring worldwide, Ecotr continued to work on a capital increase, project engineering and contracts. In addition, Ecotr managed to perform another industrial test at the plant in Spain, which was recorded in a corporate video. Quinzacara continues; "Regarding the validation of our rCB with an important customer in South America, unfortunately, we had a delay of about a year with a batch of samples since the ports prioritised medicines and food, so our material was stranded for several months. Fortunately, the smaller volume samples we had were able to get to other customers, and we tested the rCB with successful results."
All things come to an end, and so it was with the pandemic. Now was the time for Ecotr to re-establish connections and return to its pre-pandemic situation.
Michael explains: "2022 was our year of reactivation. We were able to close a critical capital increase. In addition, the development of our projects became more dynamic, both in the projects we already had in the pipeline and with the emergence of new projects in North America and Europe.
"To date, we have signed licensing, commercialisation, and Memorandums of Understanding (MOUs) with several clients outside Chile. We have even introduced a new partner for the Chile project; a project that is still working on securing a sufficient supply of EOL-OTR for its eventual full-capacity operation. Unfortunately, the saying "nobody is a prophet in his own land" applies here."
Post-pandemic, Ecotr returned to having an office in Lo Barnechea, Santiago. "We worked in a hybrid way because we realised that, with remote work, we were more efficient as we did not waste time travelling, and we had a significant improvement in our quality of life as we had more time for activities such as sports or spending more time with our family." Adds Michael.
"2023 has been marked by important milestones. On the one hand, the industrial plant in Spain began its commercial operation. A few months ago, the products generated were sold regularly to well-known customers in that country. Then again, we are very close to the groundbreaking of our projects in North America."
The domestic operation is critical to demonstrating the reality of the Ecotr system. How then was the Chilean project developing, we asked.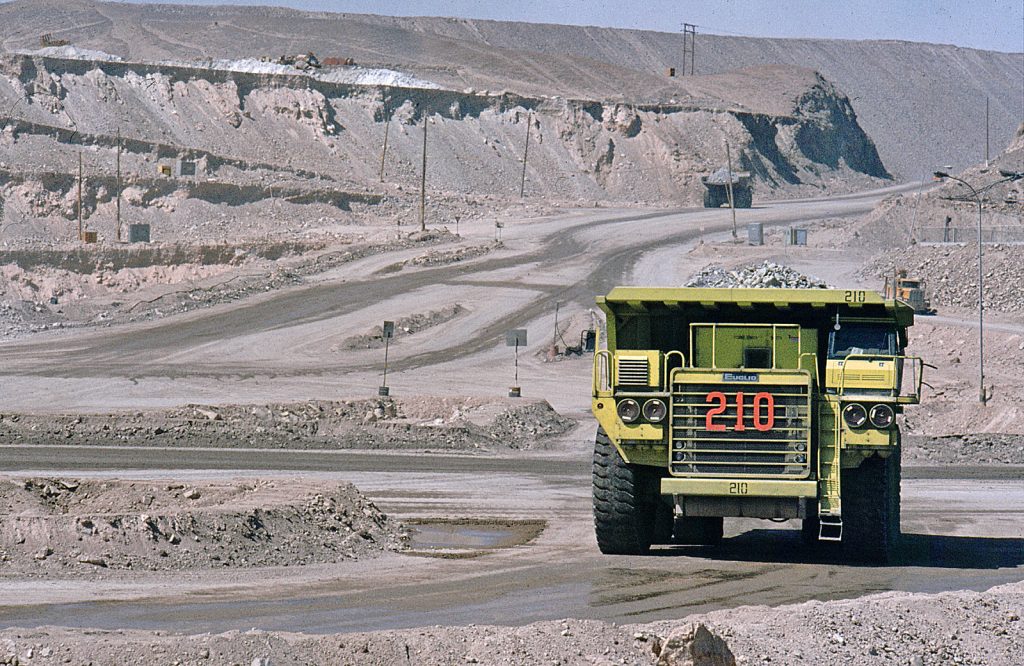 "The Ecotr project in Chile, through the company Intire, is focused on processing EOL-OTR from large-scale mining in the northern region. We currently have an approved environmental permit (RCA) and land near Antofagasta. Our project is closely related to the Chilean EPR Law, specifically in valorising category B tyres (mining tyres). Before and during the pandemic, we were very involved in participating in talks about this law and in the public consultation stage.
"Within the framework of compliance with the recycling goals in Chile, Intire has submitted proposals to all the tenders for recycling of EOL-OTR." Outlined Michael.
Around the world, the greatest developments in recycling have been driven by legislation creating a mandate to recycle, and this is no less the case in Chile. The Chilean EPR law has become the driver of development and has pushed, particularly, mining tyre recycling to the fore. It makes an interesting contrast to the situations in South Africa and Australia, where recycling still needs to be mandated by law.
"We believe that the implementation of the Chilean EPR Law promotes development in the three components of sustainability, i.e., environmental, economic, and social, comments Michael. "The recyclers will be part of a system that collects and uses end-of-life tyres as raw material to generate products with commercial value.
"In addition, the implementation of tyre recycling reduces greenhouse gas emissions. By thermally degrading tyres with Ecotr's technology, the emission of 1.3 tons of CO2/ton of EOL-OTR processed is avoided. For its part, the Chilean EPR Law will generate profitable businesses, bringing new technologies to generate jobs and development."