Two young Cameroonians, Benjamin and Frédéric Belibi, are recycling End of Life Tyres into flooring materials for football pitches and basketball courts in Yaoundé, the capital city of Cameroon
The start-up operates through the recovery of used tyres for sports infrastructure and flexible floors—the products are mostly used in schools, hotels, town halls, and are also used by individuals.
For Benjamin and Frédéric, it is an effort to put a dent in a massive problem which Cameroon is struggling to deal with. While absence of reliable data makes it difficult to ascertain how much tyre waste Cameroon generates, Frédéric says the country generates a "huge amount of waste tyres."
In Africa, most countries have a high rate of hazardous waste generation rate from ELTs which have become a problem for governments. The continent is highly susceptible to tyre imports with large-scale shipments of both budget and premium tyres from China, Asia, Japan, and Europe. Part-worn tyres are also shipped to most parts of the continent as used tyres.
Tyres are more commonly used as Tyre Derived Fuels (TDF) for energy in industrial burners and cement kilns. A new pyrolysis technology has recently been adopted to breakdown waste tyres into black oils, gas, and carbon black as by products. But not too much of this has been adopted in Cameroon.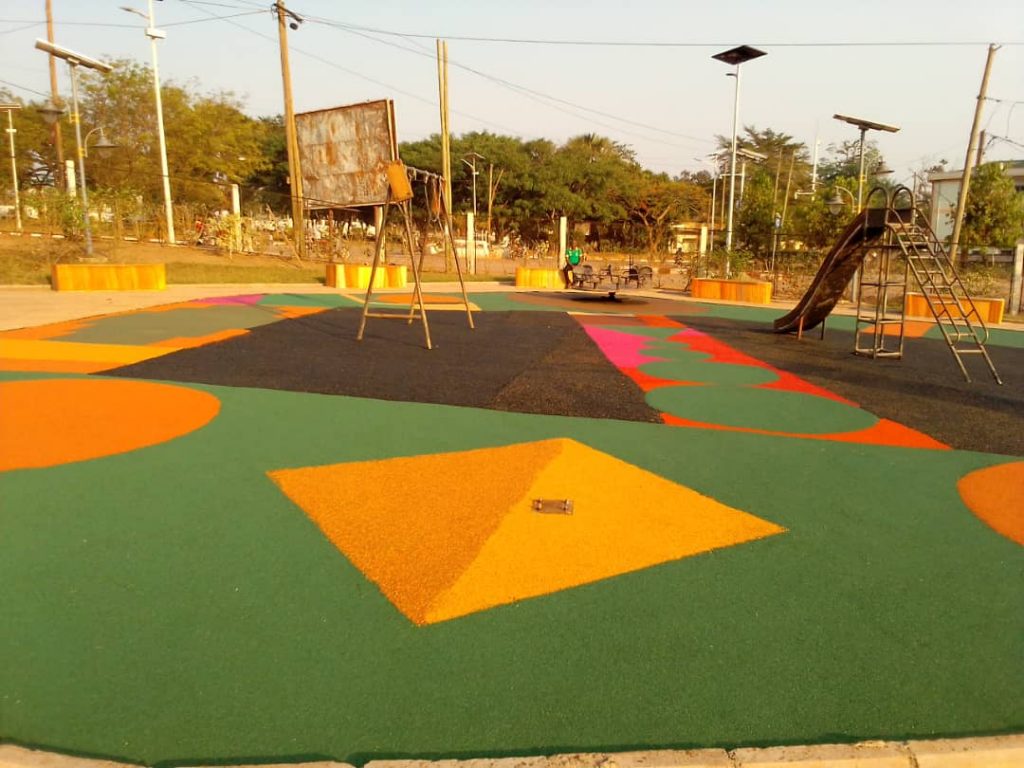 Belibi says their strategy in taking advantage of this problem, is going all the way to the end of the production and consumption chain—from collection to the sale of the final recycled product.
In Yaounde, the capital of Cameroon for instance, the absence of a public refuse service to officially take care of recycling and tyre waste management leaves ELTs routinely dumped on the streets, abandoned in running streams, piled up in landfills, and many people resort to burning them in open places. Residents and companies often burn them at night for the lack of a safer method of disposal.
Frédéric says this is one of the major problems he and his twin brother are striving to minimise. The duo started as automobile enthusiasts who are passionate about entrepreneurship, before setting up their company, PNEUPUR in 2019.
The company specialises in the collection, treatment, transformation, and recovery of used tyres for floorings. The founders say PNEUPUR has gone through several stages of research and development, proof of concept and market testing.
"All these were done to better structure the sector and make it economically viable. Currently, the recycling sector is not structured enough. However, an ecosystem pre-exists for actors who mobilise individually," Belibi said. "In addition, Cameroon in terms of the environment, is governed by a Framework Law but the absence of implementing decrees does not always favour the proper implementation of the waste laws."
The start-up employs approximately 10 people who are divided into four main departments which includes top management, the administrative and commercial department, commercial and financial department, and technical service.
Two years after launch, the young Cameroonians floated a mobile app, to allow them to geolocate tyres, map collection points, interact with used tyres owners and optimise costs. They collect these tyres and make a material out of it to produce sports flooring.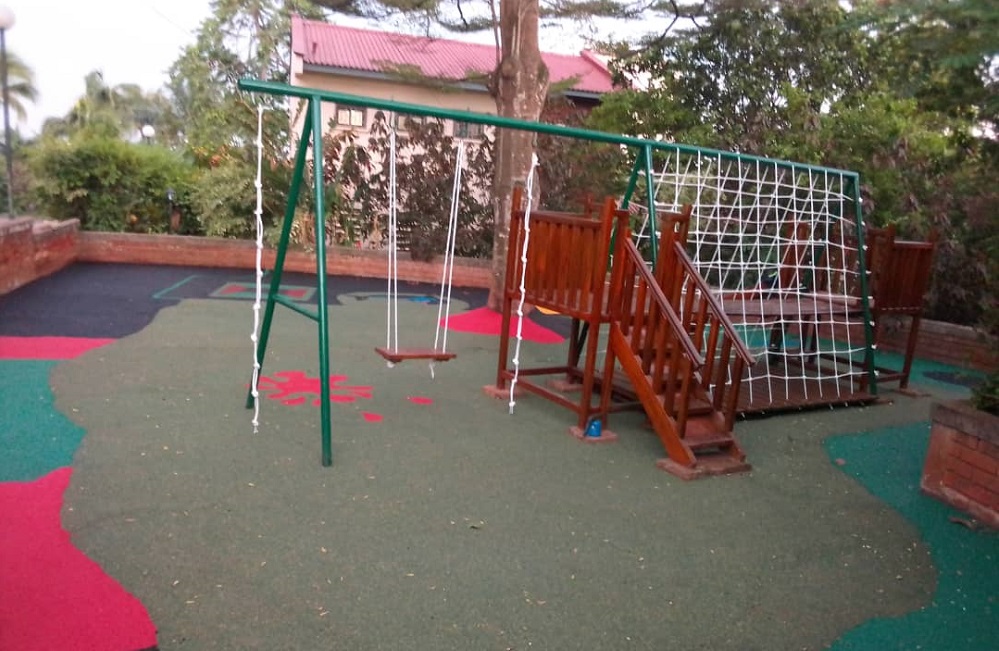 Belibi says their work, research and development on rubber in general and specifically on recycled rubber from used tyres has won them several international recognitions, including Entrepreneur In Africa (EEA) organised by Campus France in 2016, Bond Innov from the Research and Development Institute (IRD) in 2017, Prize for African entrepreneur of the year in the Start-up category awarded by the firm PWC and Afrique Angel and Prize for the challenger startupper of the year by Total Energies Cameroon in 2019.
"We also benefited from financial support for the implementation of our project for the recycling and valorisation of used tyres in sports surfacings for flexible floors, this is how we co-founded PNEUPUR." Belibi said.
PNEUPUR's soft floor coatings are not just used in playgrounds, they are also used in the creation of multisport fields suitable for sports exercises, including children's basketball courts. Most of their customer demands for the development of play areas include football pitches and basketball courts.
Moving forward, the founders look to establish their presence in Chad and Côte d'Ivoire where they not only recycle but create training centres for both rural and urban poor. In the long term, they hope to manufacture "Made in Cameroon" tyres that can be shipped to countries across the continent.